I think that this month was pretty successful. I feel like I did a lot this month, so let me wrap it up for you.
Books Read
I feel like I had a great reading month. I read a total of 4 1/2 books which is really good for me.
I read the Unbecoming of Mara Dyer by Michele Hodkin. I really liked it and really want to read the next one.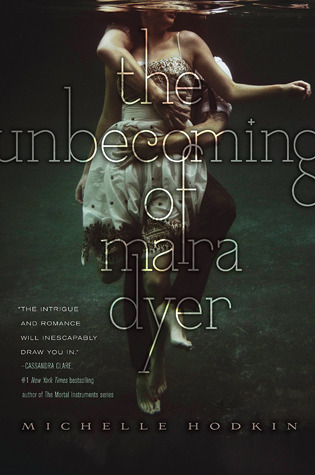 I also reread Obsidian by Jennifer L. Armentrout and The 5th Wave by Rick Yancey.
I then read The Infinite Sea also by Rick Yancey, which I had mixed feelings about, and a little over half of In the Afterlight by Alexandra Bracken.
Posts this Month
I posted a lot in December. I posted nearly everyday for the It's the End of 2014 Read-A-Thon and a lot of posts during that. There was just... a lot.
Events
I participated and hosted the It's the End of 2014 Read-A-Thon. It was a blast! I ended up reading only 2 1/2 books for the read-a-thon which isn't too bad considering I was really sick for the majority of the event, but no worries, I'm fine now. I probably shouldn't have refused to get a flu shot. That was a bad decision. But, I'm fine, so I guess it wasn't that bad of a decision.
Next Month...
The only thing I have planned for January is to reread The Unbecoming of Mara Dyer and finish up In the Afterlight.