I'm so sorry I haven't been posting lately, but I had midterms all last week (I passed with flying colors in case you were wondering. I even got a 99% on my Latin exam. I legitimately cried when I saw) and I haven't really had any posting ideas, but it is the end of the months, so I've decided to do my wrap up! I haven't done a separate Christmas book haul because I was waiting to spend my Barnes and Noble gift card, but I haven't been able to go yet, so I will just include it in my January book haul!
Christmas
I got six books for Christmas and I love them all. I've already read two of them!
The first book I got was The Infinite Sea by Rick Yancey which I read right away and finished a few days after Christmas. It was a good addition to the series, but I think it could have been done a whole lot better. I also didn't like reading from Ringer's perspective which is most of the book. Towards the end, I enjoyed it more, I just wish there were more perspectives from the rest of the gang.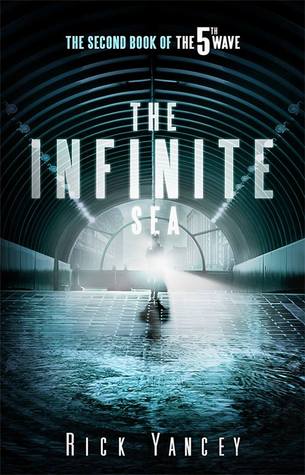 The second book I got for Christmas was In the Afterlight by Alexandra Bracken! I was so excited about this one and I read it and I have a
review
, so you should go check it out. Right now, one of friends is borrowing it because she borrowed the first two books in the series and she hasn't given it back yet and I'm really nervous because I don't know what my book is doing!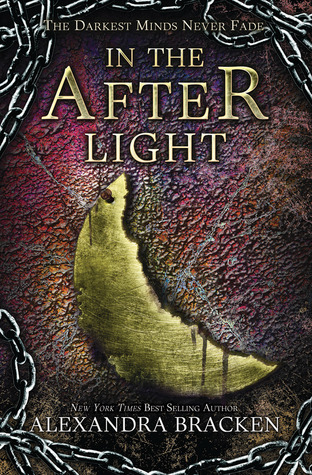 And lastly I got the John Green Box set which has The Fault In Our Stars (which I've read because I borrowed it), Paper Towns, An Abundance of Katherines, and Looking For Alaska. I am looking forward to reading all of these because I love John Green and want to support him as an author.
January
Last week, I discovered this place where I live. My friends and I decided to hang out there to study for our exams. This place is a coffee/tea shop that is really comfortable and cozy and a place everyone dreams of owning. They have specialty coffees, an array of teas, delicious little deserts, glass bottled soda (which is way better than soda in a can or a plastic bottle because it's made with less sugar), paninis made with the best bread ever, Christmas lights up all year, you can buy the art on the walls, and most importantly, a book exchange where you can take a book off of the shelves and bring one back later. You can either bring back the book you took after you read it or a different one. So, of course, both times I've been there in the past week I picked up some books.
The book I got the first time I was there was A Mango Shaped Space by Wendy Mass. My friend was going through the shelves and found it. She told me it was one of her favorites as a kid, so I decided to read it. It's a middle grade novel about a girl who sees sounds, letters, and numbers in color, like the sound a hammer makes is gray and when her cat meows, it is a mango color. What Mia, the main character has is called synesthesia which is the mingling of senses and the book is about her dealing with that.
And when I was there yesterday, I picked up two Dan Brown books for two reasons. I've never read a Dan Brown book and I've heard that they're pretty good and my brother loves the movie The Da Vinci Code, so I thought I would pick up it along with Angels and Demons for him. Angels and Demons isn't in very good condition, but I thought I would pick it up anyway.
If you have read any of these books, let me know your thoughts in the comments!