Once I saw this tag on YouTube, I thought, "YES! FINALLY!" It's great when we tell people of our favorite reads, but it's not often we get to warn people of the books we hate. This tag was created by TheBookArcher. I did a Top Ten Tuesday a while back about Books I Cannot Stand. In that post, I sugar coated things a little, but I'm going to be a little more...transparent in this one.
DISCLAIMER:
I don't mean to offend anyone with my opinions. They are just that, opinions. Everyone is entitled to them. You do not have to feel the same way I do about a particular book, author, or character.
1. A popular book or series that you just didn't like.
There are a few, but the series I HATE the most that I feel is very popular with the majority of the book community is
Matched
by Allie Condie. I cannot express in words how much I despised this book: the characters were insufferable, the plot was way too predictable, the world building was lacking, and I didn't like the writing style. I did read
Crossed
, which I did like better than the first book. I didn't even read
Reached
, I read the first few paragraphs and decided it wasn't worth it. Some other honorable mentions:
Divergent by Veronica Roth
Throne of Glass by Sarah J. Maas (it wasn't too bad though)
Lord of the Flies by William Golding
Animal Farm by George Orwell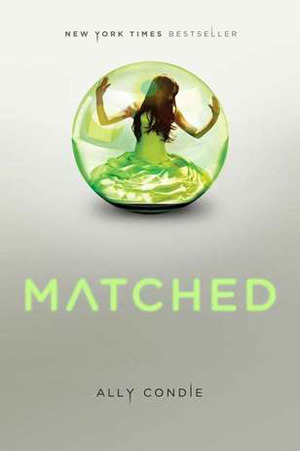 2. A popular book or series that everyone seems to hate, but you love.
People don't necessarily hate this book series, but I just haven't heard tons of love for it, which is the Razorland trilogy by Ann Aguirre.
3. A love triangle where the main character ended up with the person you did NOT want them to end up with or an OTP that you don't like.
I am not caught up in the Throne of Glass series (I have only finished up to Crown of Midnight) and I have wanted her to be with Chaol, but where things are headed, I'm sure she'll get with Dorian. Also (SPOILER...kind of) I don't like Magnus and Alec together. I think they are a bad match.
4. A popular book genre you hardly reach for.
Classics. I just don't find them appealing.
5. A popular or beloved character you do not like.
It's not that I don't like this character, it's that I didn't like her as much as I was expecting to, Lola from Lola and the Boy Next Door by Stephanie Perkins. Don't get me wrong, I loved that book, but I was expecting to really like her, I just felt sort of "meh" about her and I didn't like a lot of her decisions.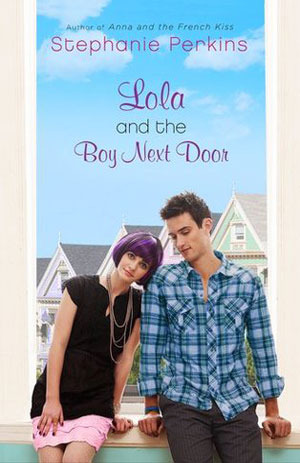 6. A popular author you can't seem to get into.
Most definitely Sarah J. Maas and Andrew Smith. I've read Throne of Glass and Crown of Midnight, but I wasn't as blown away as other people and I just don't have any motivation to read any Andrew Smith books.
7. A popular book trope you are getting tired of seeing.
Teen girls with brown hair that some life changing event happens to and she understands what is going on pretty quickly and kicks butt/she knows exactly what is going on and kicks butt. Very specific, I know, but for once, I want to see our main character have NO IDEA what they are doing, not really have anyone to help them figure it our, and are so bad at fighting, they win fights (sometimes) by mistake. I want to see a protagonist who would act 100% normal. And parents who have clue what is going on what so ever or who are never there. It annoys me. WHY DO ALL YA PROTAGONISTS HAVE TO NEGLECTFUL OR CLUELESS PARENTS???
8. A popular series that you have no interest in reading.
Outlander by Diana Gabaldon and Game of Thrones by George R.R. Martin, I even have no interest in either of the shows. Sorry.
9. They saying goes, "The book is always better than the movie," but what movie or TV show adaptation do you prefer more than the book?
One hundred percent, The Hunger Games movies. Don't get me wrong, I love the books, but there is only so much we can see from Katniss's perspective. The movies do a fantastic job of expanding the universe and helping the audience see the magnitude of the situations presented in the story and how far things really went. I also love what they've to represent the Capital visually and all of the futuristic inventions. In my head, it looked very weird, but it all made sense when I saw on screen. Although, the Percy Jackson movies were pretty great adaptations... just kidding. I literally wanted to punch myself in the face just writing that, even if it was a joke.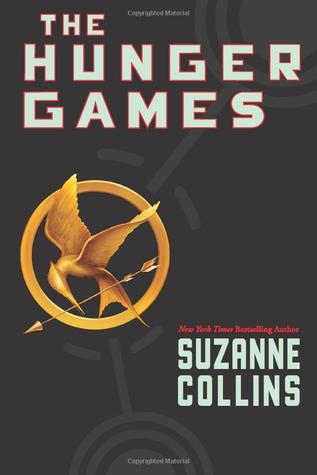 If you have similar feelings, let me know in the comments so we can form a club and defend ourselves against the haters! Truly, these are only my opinions and if you do not agree, totally cool! I would like to tag: