Sorry I didn't post last week. I've been buried under a mountain of homework with a cold. Anyway, today I bring to you the TBR and Unread Books Tag orignally created by
Danni Darling
and I was tagged by Sarah @
YA Bookaholic
back in May so...
1. How many unread and read books do you have?
Read: 42 (not counting the family bookshelf)
Unread (24 also not counting the family bookshelf)
*Please keep in mind that I recently started collecting books and I plan on both categories getting VERY big
2. The book that has sat the longest on your shelves?
Out of my read books,
Percy Jackson and the Olympians
by Rick Riordan and
The Hunger Games
by Suzanne Collins box sets. I got them at the same time.
Out of my unread books,
Stormchasers
by Jenna Blum.
3. Number one book on your TBR that you want to read but haven't gotten around to yet?
It's a tie between
The Help
by Kathryn Stockett and
We Were Liars
by E. Lockhart.
4. A book you want to rad more than anything, but don't own yet?
Hands down,
Opal
by Jennifer L. Armentrout and the fourth book of
The Arcana Chronicles
by Kresley Cole. I loved the first few books in both of these series and I CANNOT wait to get my hands on either of them.
5. A book you don't remember buying but haven't read yet?
I don't have an answer for this one because I remember where each and everyone of my books came from.
6. A book you have that you don't think you'll get around to reading but haven't gotten rid of yet?
Probably
Invisible Man
by Ralph Ellison. I started reading it one year for English class, hated it and did not finish. I had to use notes online for my project. I like to give every book a second chance, but I'm not so sure about this one.
7. A book you feel guilty about not reading yet?
The Help
, most likely. I was in a time crunch during my first attempt and I started to enjoy it, but didn't have enough time to finish it, so I just never have.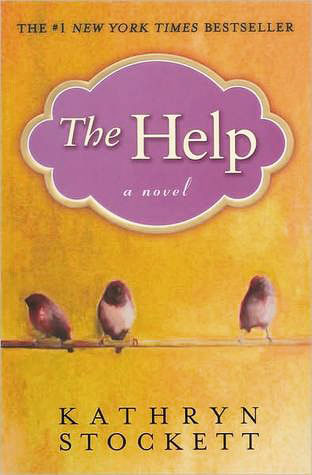 8. A book series you've heard about non-stop, but have no interest in reading?
I talked about these two in the
Unpopular Opinions Book Tag
, so if you read that post, I'm sure you know what I'm about to say.
Outlander
by Diana Gabaldon and
A Game of Thrones
by George R.R. Martin.
I'm sure everyone and their mother has already done this tag, so I will not be tagging anyone. I hope you enjoyed and I will see ya'll soon with another post!